Stainless steel fabrication including:
Custom trolleys for specific applications, including small goods, warehouse, order picking, equipment, platform, industrial, caged, flatbed, logistic, small goods, garden, bakery, rack, kitchen and heavy duty trolleys.
Examples of stainless steel trolleys - click to see a larger image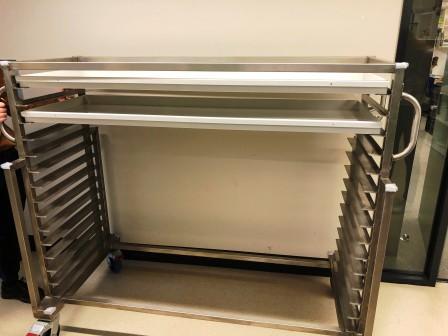 Grating, bench tops, benches, cake rings, baking trays, posts, frames, plates, brackets, display stands, packaging equipment, cabinets, tanks, displays, electrical enclosures, machine guarding, bins, racks, work benches, crates, rails, glass pool fencing, fixtures, conveyers, platforms, hoists, chutes and access ramps.
Mining equipment, medical, aged care, pharmaceutical, equipment, commercial, architectural, hospital, health care, small goods, food, catering, industrial, material handling, safety, marine and mining applications.
Laser cutting, shearing, punching, drilling, bending, TIG & MIG welding & general fabrication.
Raw finished, brushed finished, mirror finished, electro-polished or powder coated.
Stainless steel fabrication of individual pieces, sub-assemblies or entire assemblies per customer specifications.
Examples of custom stainless steel fabrication applications - click to see a larger image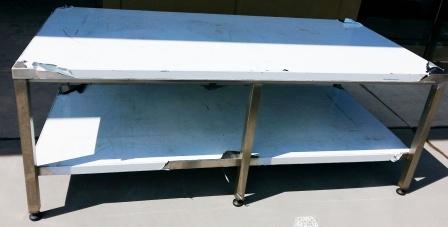 View more examples of applications
Click here to discuss your specific custom stainless steel fabrication requirements
Call 0417 063 668 to discuss your requirements or email to This email address is being protected from spambots. You need JavaScript enabled to view it.
---