Custom aluminium fabrication of individual pieces or entire assemblies.
Laser cutting, shearing, punching, drilling, bending, TIG & MIG welding & general fabrication for commercial, medical, architectural & industrial applications.
Aluminium fabrications can be utilised raw (mill finish), anodized or powder coated.
Examples of aluminium fabrication applications/ customers' requirements:
Safety equipment, commercial components & equipment, industrial equipment, architectural components, posts, frames, plates, trolleys, brackets, stands, benches, trays, racks, platforms, cabinets, displays, bins, crates, rails, channels, racks and fixtures.
Examples - Click to See Bigger Image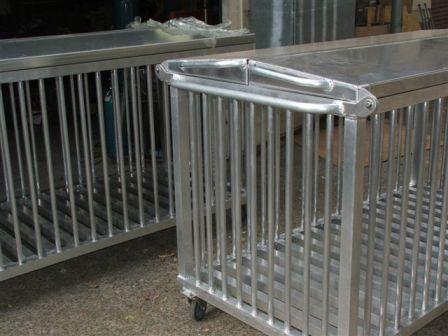 View more examples of applications
Click here to discuss your specific custom sheet metal fabrication requirements
Call 0417 063 668 to discuss your requirements or email to This email address is being protected from spambots. You need JavaScript enabled to view it.
AccuFab Solutions is based in Sydney, NSW, Australia.
Custom aluminium fabrication in stainless steel, aluminium & steel, made to order to your specific requirements.
---