Custom fabrication made to your specifications
Accufab Solutions represents several select manufacturers & fabricators with the following capabilities:
Custom fabrication of stainless steel, aluminium and mild steel to suite your specific application, including commercial and industrial applications.
Custom sheet metal, metal fabrication and CNC machining capabilities.
Laser cutting, water jet cutting, punching, bending, drilling, TIG and MIG welding. Also CNC machining, milling, turning, pipe bending, aluminium extrusions and precision assembly. In addition to general fabrication and custom manufacturing.
Examples of customers' applications - Click to see a larger image: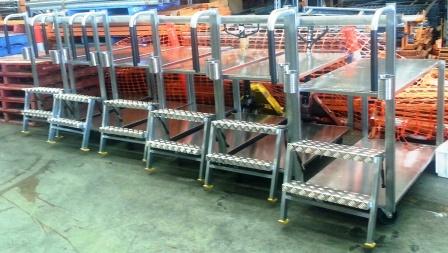 Custom made to order trolleys for different applications. Including robot, automation, packaging line, bakery, rack, equipment, computer, platform, industrial, factory, warehouse, heli pad, crate, cage, flatbed. Also tray, lap top, garden, oven, baking, kitchen, restaurant, cooling racks, aged care, serving carts, utility, pastry, gastronorm and customised. In addition to timber, mdf, purpose built, tray, bin, specialty, heavy duty and order picking trolleys.
Examples include plates, grating, display stands, brackets and frames. Also trays, racks, fittings, electric enclosures & cabinets, machine guarding, tables, electronic & computer components. In addition to machine tooling, bins, trays, rings, crates, posts, platforms, benches, bench tops, hoists & specialty components.
Equipment including pharmaceutical, medical, hospital, industrial, mining, refining and aged care.. Also health care, commercial, processing, material handling and defence. In addition to safety, food processing & beverage, food packaging equipment, rail, transport, industry, oil and gas.
In raw finish, hot dip galvanising, anodizing or powder coating.
Multinational, regional and local business customers with different unique requirements.
Call 0417 063 668 to discuss your requirements or email to This email address is being protected from spambots. You need JavaScript enabled to view it.
Our Commitment to you:
Highest quality.
Exceptional personalized service by communicating effectively with you & by keeping you updated of your order status. 
From initial contact and consultation until the components are delivered and accepted at your premises, we follow through with each order. 
Flexibility & responsiveness.
Meeting delivery dates.
Competitive pricing.
More examples - click to see a larger image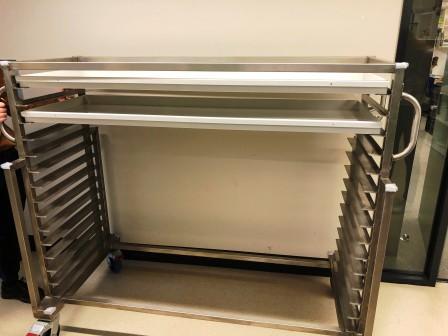 View examples of manufacturing applications

Click here to discuss your specific manufacturing requirements

Click here to e-mail this website to a colleague or friend





AccuFab Solutions is based in Sydney, NSW, Australia.


Stainless steel, aluminium & mild steel fabrication and CNC machining solutions