Aluminium extrusions are a flexible, light weight and low cost solution for many applications. By cutting, milling, CNC machining, drilling, punching, welding, fabrication or assembling to other components as required, an aluminium extrusion is turned into the required component. Depending on your application, aluminium extrusions can be utilised raw, mill finish, anodized or powder coated.
Aluminium extrusion applications include solar, cars, buses, rail, marine, windows, railings, bridge construction, frames, appliances, furniture, lighting, frames, trolleys, heat sinks, food displays, refrigeration and medical equipment.
Made to order aluminium extrusions to suite your specific requirements for commercial, medical, pharmaceutical, architectural & industrial applications.
Custom 304 or 316 stainless steel brackets in raw, brushed or mirror finish.
Custom steel brackets in pre-fabricated gal, hot dip galvanised, painted or powder coated finish..
Custom aluminium brackets in raw, anodized or powder coated finish.
Examples - click to see a larger image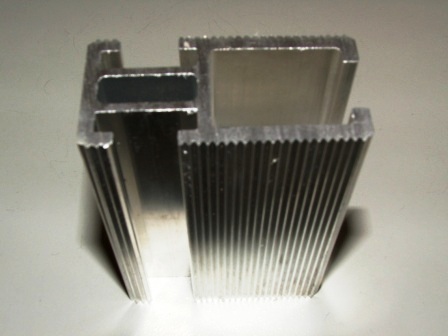 View more examples of applications that we can assist with, such as custom made to order frames, trolleys & display stands.
Click here to discuss your specific aluminium extrusion requirements
Call 0417 063 668 to discuss your requirements or email to This email address is being protected from spambots. You need JavaScript enabled to view it.
AccuFab Solutions is based in Sydney, NSW, Australia.
Stainless steel, aluminium & mild steel fabrication and CNC machining solutions
---