More examples of manufactured applications in steel, stainless steel & aluminium
Manufactured examples include plates, trolleys, frames, electric enclosures, rings, trays, carts, ducting, electronic components, computer components, machine tools and bins. In addition to workbenches, crates, platforms, cable trays, hoists and access ramps for commercial and industrial applications.
Finishes in powder coating, hot dip galvanising or annodizing.
Examples - Click to see a larger image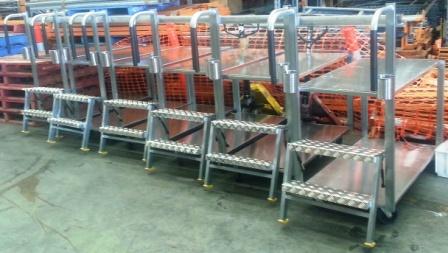 Call 0417 063 668 to discuss your custom manufacturing requirements or email to This email address is being protected from spambots. You need JavaScript enabled to view it.
Click here to e-mail this website to a colleague or friend
AccuFab Solutions is based in Sydney, NSW.
Custom metal fabrication, custom sheet metal fabrication and CNC machining solutions
---